All custom builds are hand fitted to give you the precision handgun you are looking for. Made as it was in the past, when guns lasted, instead of having slapped together parts from mass production. We build our guns for you and at the specs you request.
National Match Beretta -- CMP Service
- Frame Rail Inserts Installed (lap fit)
- Match Grade KKM Barrel* (fitted) hood, bottom rails, and breech end timed
- Kensight Rear / Target Front Sights*
- Overtravel Trigger*
- Trigger Job – 3 ½ or 4 lbs (match legal)*
- Slide barrel opening machined - fit to bushing installed on barrel (lap fit
- Threaded Barrel Bushing Installed
- Internal Barrel Stabilizer Installed
- Matte Black Re-finish Upper Unit*
- Tested at 50 yds / Guaranteed Accuracy (match standards)* Normally 1.3" or less - 10 shots - 50 yds from a H.E.G. mechanical fixture
Options:
Tungsten Guide Rod
Checkering Front and Back Strap
Re-anodizing frame
Trigger shoe -- machined to customer spec (width & length)
Replace any plastic factory parts with metal
Frame scope mount
SCG compensator
Match Grade .22 conversion unit
* Each pistol is built one at a time. Normal waiting period is 8 - 12 months.
*Call for price quotes on specific options
PPC, Custom Carry, or Hunting Options Match Grade Barrel Full Action Job Time Cylinder Cowboy Action Shooting Call for price quotes and options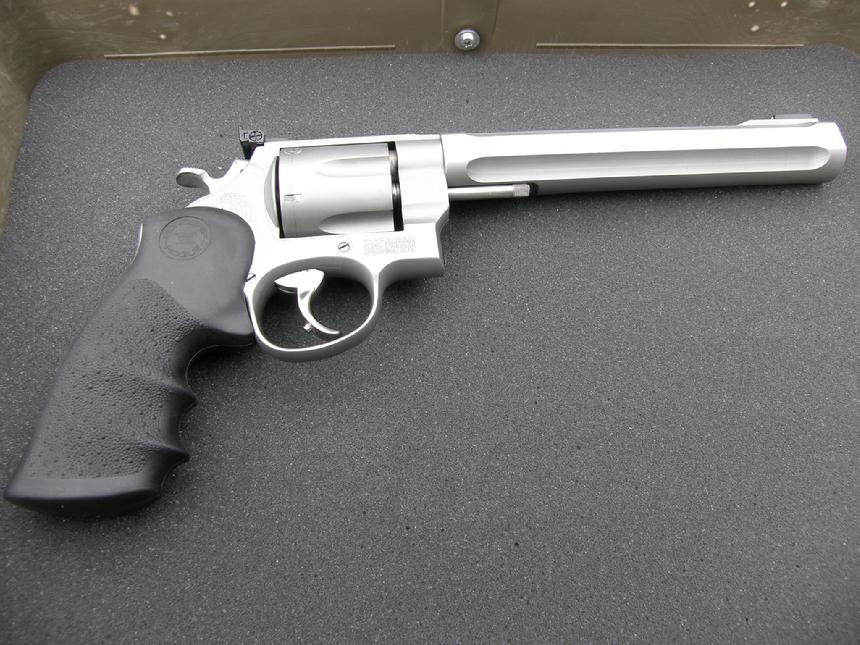 --DPMS A-15 Lower Receiver
--DPMS A-15 - "A3"-Flat Top Upper Receiver
--DPMS Bolt/Carrier Unit
--DPMS Standard Small Parts
--DPMS Carbine Length Heavy Weight Buffer/Spring
--Mounting Solutions - Brownell's Military Charging Handle Latch
--Yankee Hill "Phantom" Flash Suppressor
--Ace Ltd Receiver Extension Foam Tube Sleeve
--Century Arms (CIA) - CR-12 Multi Ring Scope Mount
--Ace Ltd Fixed Skeleton Stock Receiver Extension Tube
--DPMS A-2 Sling Adapter
--Yankee Hill - Front Flip Sight (gas block)
--Yankee Hill - Rear Flip Sight
--J&T Pistol Length Knurled Float Tube
--DPMS - Pistol Gas Tube
--Brownell's Modular Gas Block
--Insight Tech X-2 Sub-compact Light
--Ergo Grip
--DPMS "Kitty Kat"" BBL (For Factory BBL)
Modifications
--Drill & Tap Rear of Receiver for Sling Adapter (8-32 Torx)
--Drill & Countersink Sling Adapter Plate (8-32 Torx flat head)
--Install Q-D Sling Stud in Forearm
--Install Delrin Cap - Receiver Extension Tube
--Match Grade Barrel - Douglas, Krieger, Shilen, Walther
--Anti-Rotation Pin Set (Hammer/Trigger)
--Match Grade Trigger (Jewel, etc)
--Adjust Stock Hammer/Trigger